As we joyfully anticipate the arrival of Brighton, and, er, someone else.
Welcome to the start of the new era. Whatever the rights and wrongs of changing our manager they're all in the past and the only thing that matters now is getting behind the team. Steven (not Stevie) Gerrard (not G) has said all the right things; so far so good and now the important work starts. In celebration of the new manager the match kicks off at three o'clock on a Saturday so make the most of it. I don't know why, but I've a suspicion that there might be a bit more about it on the news than usual as well. We might even get a longer slot on Match of the Day.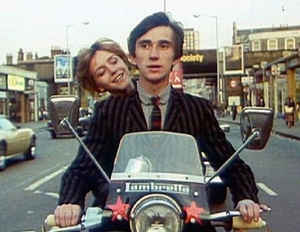 Brighton are still well above us in the table, which shows what a good start they had because their form is about as unimpressive as ours. They're yet another club who bounced around the bottom divisions, almost went out of the league altogether, then got a new ground and twenty thousand new supporters to help fill it. Perhaps they bought them all as a package. They won the Sussex Royal Ulster Rifles Charity Cup two years in succession so don't say they've never been successful. And it's at Villa Park so we can save all the stuff about Phil Daniels and Lesley Ash for the return.
Their manager supports us, or at least he said he did when he was linked with the job a couple of weeks ago. He also played for Small Heath and that lot from Smethwick, then when he retired from playing he went to manage a team in the Swedish fourth division, which is a bit of a step up from Small Heath and Smethwick. Expect him to be poised to land every bigger job right up until Brighton get relegated and he ends up at Wycombe. Expect their supporters to be exactly the same as every other set of identikit supporters in the league, which is fair comment given that their biggest claim to fame is the most manufactured rivalry in football. Their celebrity supporters include Fatboy Slim (ask your dad) and Des Lynam (ask his dad).
I doubt they'll have as many injuries as we will but that's not saying much. If there is such a thing as a new manager bounce it'll be balanced out by the Villa playing a team who haven't won for ages splat. Then again, we're the Villa and they aren't so that gives us an advantage. Three points and the new era really is underway. Make sure you get your mum to record Match of the Day before you go out tomorrow night.
Comment on this story here.