Stacy Murphy talks about new managers, old managers, new players, old players and pop groups.
November has reminded me of the lyrics of an underrated local wordsmith; Miles Hunt. On the Wonder Stuff's first album The Eight Legged Groove Machine is the track Like A Merry-Go-Around, the title of which stereotypically describes the Premier League managerial changes during the international break. Hunt's brief sleeve notes of "Clothes, Cars, Drinks and Girls. It's all that game" for the same track also appear appropriate for the tabloid headlines regarding our former captain.
Now most of the dust of the media hyperbole has subsided around the replacement of Dean Smith with Steven Gerrard (and I agree with the consensus that it is most definitely never appropriate to call him Stevie G, at least while he occupies the role of Villa manager/head coach) I still can't say I have warmed to the idea of the former Liverpool captain taking up residence at Villa Park and Bodymoor Heath.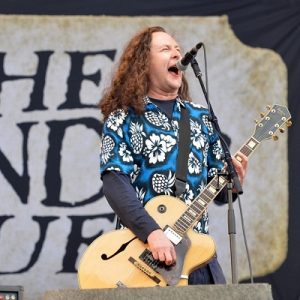 Much like Steve Bruce a few years aago, Gerrard the player was one I found hard to like or really appreciate, in fact more so than Bruce. With Bruce his number one crime against the Villa as a player was committed away from B6 but with Gerrard it came right in front of us just outside the Witton End penalty area in August 2007. An apparent dive, followed by seemingly using his profile to intimidate the referee into giving a last minute free-kick from which he inevitably scored the winner. To quote another title from that same album, Unbearable.
Whether Gerrard can win us doubters over is, for now, a matter of conjecture but the noises from his introductory press conference were encouraging. He rightly identified our underperforming defence as this season's main weakness and he and his coaches arrive with a reputation for playing out from the back when the team has the ball and working hard to press the opposition when we don't.
The other immediate main issue Gerrard will have to deal with is our central midfield, or lack of it, as Douglas Luiz and Morgan Sanson are both currently injured. Our expensively accumulated wide players may also not be to Gerrard's taste as neither Bertrand Traore, another apparent injury casualty, or Leon Bailey seem overly keen on the defensive side of the game while Emi Buendia and Anwar El Ghazi have been struggling for form. Up front, with Gerrard preferring a 4-3-3, either Danny Ings or Ollie Watkins may find themselves frustrated on the bench, as it hasn't seemed that Dean Smith's experiment of trying to accommodate both of them has worked.
Of the players who could fill the position immediately behind the central striker, what Paul Lambert liked to call the number ten, John McGinn may be tried in the position he has played closest to for Scotland, or Carney Chukwuemeka may be given a chance. One player it shouldn't be, especially if some Norwich fans are to believed, is Buendia, who performs best on the right. It should also not be Ashley Youn,g who would probably be best deployed at left-back as Matt Targett has found it difficult to re-capture his level from last year.
Naturally, a number of Rangers players have been linked to Villa over the last few days but there has also been speculation about some of ours Villa players joining Dean Smith at Norwich and even a suggestion that Tyrone Mings may be a target for Eddie Howe and his new and most definitely fit and proper employers. Mings moving to Tyneside seems unlikely, although one or two of his Villa colleagues may see the opportunity of linking up with their old boss in East Anglia an appealing thought.
Conor Hourihane has been touted as a possible Norwich acquisition in January but what Villa must not do is allow Deano to take any of the younger academy graduates to Norfolk on a permanent basis, not without a significant fee being involved anyway. It seems difficult to believe Steven Gerrard would allow that especially after his 'good enough, old enough' suggestion in his initial press conference.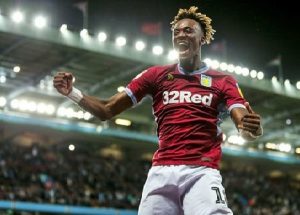 With the appointment of our new head coach it seems an appropriate time to completely let go of any connection we have to former players, with Tammy Abraham finding himself back in the England fold and another who has found himself on the front page of a 'news'paper no right minded football fan should ever even consider buying.
While that player has also found himself on the bench for club and country maybe we, as fans, should re-examine our own defence of his misdemeanours while he was a Villa player. Also, while I wish Dean Smith the best at Norwich, he will now be an opposition manager at least twice this season and I will find that strange after growing so accustomed to seeing him in the Villa Park dugout. So, good luck Dean as long it isn't at Villa's expense is my new and qualified internal mantra on our former boss.
Whether we like the choice of head coach or not Aston Villa have just embarked on a new era and although it may not make me exactly Dizzy with excitement (sorry, another Wonder Stuff reference) it is happening and I will in time embrace Gerrard's appointment as long as it doesn't turn into a case of "modern idiot is here and plain to see" (last one I promise). He also referenced our appalling FA Cup record, as is compulsory for every Villa manager, and if he could guide us to breaking our 65-year drought in that competition I would gladly sing his praises in a way I once saw the aforementioned Miles Hunt perform at Bescot a long time ago; through a megaphone.
Comment on this article here.