Looking ahead to Everton and a long, hot afternoon.
It's very, very, VERY difficult to say anthing new about playing Everton because we've done it so often that everything's been said before.
Most played top division etc…. – check
Us having a bit of respect for them while they loath us with an passion – check
Their supporters coming on like supercool catwalk models then looking and behaving exactly like every other set of supporters who walk down Witton Lane shouting and waving at each other – check
Obligatory and probably inaccurate jibe about David Unsworth – check
Their ongoing attempt to emulate us from ten years ago by spending fortunes on shite and avoiding relegation a few times before succumbing to the inevitable – check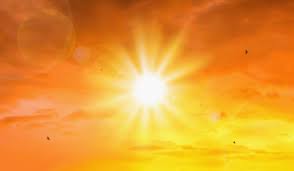 See? Nothing much new to talk about, although if you do want to engage in conversation you can tell them that their club wouldn't exist if it wasn't for us. When the league was being founded eleven clubs more or less picked themselves but there was a debate over who would be the twelfth. Everyone else said it should be Bootle, but William McGregor argued that Everton had more potential. As ususally happened he got his way by one vote to ten and Everton joined the league. So there – you know their 'istory better than they do.
And so onto Saturday's match. They started the season badly, so did we. They're looking forward to the rest of it with unbounded pessimism, we haven't reached that stage so far. We've both got a manager who wasn't a bad player. Idrissa Gueye hasn't returned yet and they've got the most anonymous Everton squad of all time, including the 87-year old Salomon Rondon, and if he gets a game I don't doubt the WM commentary team will be praying he scores. Which he won't, because there's no way in this heat that either team will get a goal, except us.