Crystal Palace. The excitement promises to never start.
Palace at home at that traditional football time of Sunday 2pm, the day after the cup final. I suppose it's easier to get to than Palace away, unless you live in Croydon, but that's about all there is to say about it. We're definitely, mathematically, safe, so are they. If we win we go above them and a late surge for a top half finish will be on. It might also be a chance to see what a couple of the younger players can do with another run out.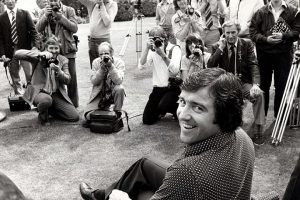 The opposition have got one of those ultra groups that slid into football when nobody was looking, although they won't be allowed to bring any of those drums, bugles, whistles and harpsichords into the ground, preferably on pain of summary execution.
Crystal Palace have done nothing of note since they were formed with the ambition of becoming the Aston Villa of the south, which is why they wear (sort of) claret and blue, except for being called the team of the eighties when Terry Venables was their manager and they got 51,000 into a ground that could only hold that many if they stood on each others' heads.
Now they've got a manager who used to be a great player and who we could have done with in our team then and now, which is all the praise they're getting here. They've got Christian 'What Happened?' Benteke, who every season does just enough to stay there and make us wonder whether he might be worth bringing back, but never enough to make anyone else want to buy him. Whatever happened indeed. There's also Jordan Ayew, one of a list of decent players we bought at the wrong time.
And that really, truly, is all you can say about an end of season game against end of season opponents. It's still a novelty to go into the last few games with nothing to worry about so make the most of it, because this time next year it'll be how many more points will we need to get into the Champions League. Unless, of course, we've won the title already. In the meantime, here's a 1xBit promo code.
And we're going to win this one. That's something else not to worry about.