Cue 2022 and a scintillating trip to Brentford.
And welcome to the first game in the year during which we begin to dominate world football once more. Brentford away, and the subsequent futile hunt for tickets for an away end that holds less than Wolves' average gate in 1986. Since we played here last they've moved to a new ground, not that it makes much difference becasue it's hardly any bigger and there's less pubs.
Brentford have gone from nondescript lower divisions team to plucky minnows making it into the Premier League by doing all sorts of complicated stuf with scouting and transfers. Nobody understands it so we all nod wisely and make out that it's something to do with incredible groundbreaking technology. Then when they got into the Premier League the same people who said how well they did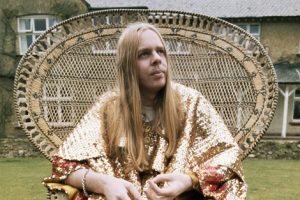 to get there want them relegated so we can have another big club with more supporters back in the Greatest League In The World. Rod Stewart was on their books for a time and Rick Wakemen was on their board many years ago. You've never heard of Rick Wakeman have you?
They don't look much like getting relegated so far, mainly because of other clubs' incompetence rather than anything they're doing themselves. They've spent a few quid of the money we've donated to them and with it they bought another load of players they'll be selling during the summer for a big profit. Why we can't cut out the middleman is beyond me.
Anyway, we're playing them the day after New Year's Day so don't bother with any resolutions about not drinking or swearing or doing bad stuff. It's the Villa and all bets are off. What sort of team we put out is another question; no doubt a couple of our players will have got injured watching Jools Holland or been hit by low-flying fireworks at midnight. New Year, Old Villa.
We had a bad record against them in the Championship but that was then and this is now. They're okay, but nothing special. We've proved that we can beat teams like that without much problem and unless there's another surprise with the players we have available we should be able to do it again.