So, Steven Gerrard it is. Dave Woodhall gives his thoughts.
At least he won't be weighed down by the burden of over-expectation. That's one of the positives to take from the announcement that Steven Gerrard is the latest incumbent of the Villa Park hot seat.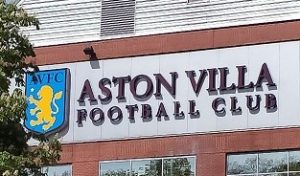 I've stolen the word 'whelmed' to describe my feelings at the news. It's not the sort of appointment to set the heart racing but neither does it make no sense at all. Judging by the online response that's pretty much the reaction from many of us – a bit of delight, some complaints, a fair bit of wondering why he seemed to be the only man we were interested in and could we really do no better?
Gerrard is certainly a gamble. He has no experience in the Premier League, not that that's necessarily a problem. He's done a reasonable job at Rangers, either transforming their fortunes or only winning one trophy out of nine depending on your point of view.
I don't take much notice of Scottish football so I haven't got much idea of what style of play he prefers, what store he sets by youth and who he might be interested in signing come January. I do think he'll be another John Terry, a man who will give his all and expect the same from everyone he comes into contact with, whether first-teamer or turnstile operator. Players who get to the standard that both men achieved know no other way.
Of course, there is one big potential downside to the appointment – the 'L' word. From now on we are Steven Gerrard's Claret and Blue Army (not Stevie and certainly NOT Stevie G. We have standards), with all the media circus that comes with it. We'll be told how lucky we are to have him here, how grateful we should be that he chose us. We'll be called fickle and unworthy at the first sign of any criticism and there will be endless talk of his inevitable return to Anfield every time Jürgen Klopp's team concede a corner. Talking of which, the December banners are doubtless being made even as I write.
But, leaving all cynicism and reservations aside, good luck Steven. You have our best wishes, our support and our burning desire for success. Most of all, whatever you've already done and whatever else you might achieve in the future, you will never get a bigger opportunity than this.