Rob Warner writes about what he fears is the inevitable.
Football's all about dreams, isn't it? And quite often the pursuit of those dreams is more exciting than fulfilling them. Being almost there, almost in touching distance – this time, surely this time, it's going to happen.
And that was what Villa fans were handed in 2018. An astute Villa fan as manager and a precociously talented Villa fan as captain. Deano and Jack. A couple of Brummies we could see ourselves in. There was a dream, and there was a chance it would come true. Ten wins in a row, play-offs, promotion, cup final, survival, 7-2 v Liverpool. Realistically, we didn't think we were going to win the league or even finish top four. We just wanted some hope and finally we'd got it. They were us and we were them.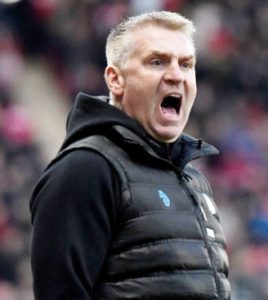 But dreams don't last forever, and this one began to fade durin the summer. Jack's dreams were bigger than he could achieve here. And his departure hurt all the more because he was supposed to be a fan, a fan like us. He was supposed to be here forever. He was supposed to fulfil our dreams ahead of his own.
But this is real life, not a dream. The fulfilment of dreams is why letting go of Deano is so hard, too. We want him to have one more chance because we want it to work. We want him to be the one. We want him to fulfil our dreams because they are also his dreams. To let him go is to let go of the romance. And without romance, football doesn't have a soul.
We can't imagine the next dream because we have no control over it. We can only wait for it to be put into place and then we have to shape it for ourselves. It was the same with Brian Little and John Gregory. If we let go, there's no guarantee that what comes next will be better – and that's scary. Because right now things are bad, but at least we can dream. We can wish for things to work out, but they're not going to.
That picture of Jack and Deano on the North Stand was like something from a different era. Right now it IS from a different era, sadly. It's over. It's time to let go and embrace a different dream.
Comment on thie article here.