The transfer window and the start of the season has left the biggest question unanswered.
Back in the mists of time, when Doug Ellis was still in charge at Villa Park, one television reporter asked me, "What do Villa fans want?"
It struck me as a strange question, because like all football supporters we wanted success. I suppose what he meant was, what did we see as success? We think we should be right up there amongst the big hitters but others would point to not that much in the way of winning trophies over the past century (and for all we might argue, it's now one league title, one FA Cup and one European Cup in over a hundred years) as evidence that our rightful place is a bit lower. We've got potential, but so have many other clubs.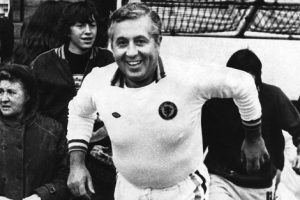 Since Doug left, perhaps the question should be what do our owners want? Randy Lerner arrived with big ambitions and to be fair some genuinely revolutionary ideas in the way the Villa were projected, both worldwide and locally. Supporters bought into it and there were even some who sniffed at the idea of Manchester City-levels of spending, preferring our more organic and dare I say ethical way of doing things.
We all know how that turned out – the marketing was quietly dropped (and why that bloke from IMG vanished within months was never explained), investment declined and even the connection with supporters and the local community dwindled away.
Then came Tony Xia – if anyone can give any sort of evidence about what he wanted I'd be grateful.
And now NSWE, the third-richest owners of any club in the country, and there aren't many richer in the world. You can't knock what they've done, nor the money they've invested. Since their arrival Villa have gone forward on and off the pitch. And yet… to my mind there's still a nagging doubt about their ultimate endgame and how they're going to get there. We've spent a lot, although then again we had to. The team that got us promoted was built on loans and players in the final year of their contract; it would have cost upwards of £60 million just to keep that squad together, and even then it would have been relegated, no question about that. Or to put it another way, the £300 million spent since the takeover has got us as high in the league as Manchester City before they'd received a penny of oil money.
Every summer since then we've invested, usually wisely. But, and here's the big doubt, at the end of each transfer window we can never really look back and say that we've made a statement. There have been big name signings, big money spent and some players bought who have turned out to be top quality. The trouble is, we haven't signed our Robinho, or Crespo, or even going a bit further back our Ruud Gullit. We've not signed that one player who could attract others and make everyone realise that that the Villa mean business.
I know we had one, and I've no doubt that his departure was a setback, albeit one that should have always been allowed for because in hindsight he was always likely to be off eventually. But since we got promoted the signs have always been that this time was going to be the window of the big push, the one that put us back at the top table, and every time the window closes there's still that feeling of disillusionment, the belief that we're the one player short who could have really improved us.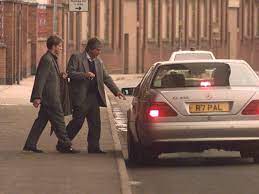 There was a real feeling that due to the world situation and so many clubs being financially stretched, we were ideally placed this summer to get there. The top three or four might have still been beyond us but we could have made real progress getting back to that best of the rest spot that used to be ours almost automatically, and that would just be for starters. Instead, after a promising start to our dealings we're left facing the prospect of another mid-table finish.
Granted, that's something we would probably have settled for at this stage when Keith Wyness was scrabbling down the back of the sofa for fifty pee to put in the meter, but it still seems a wasted opportunity, to go with all the wasted opportunities we went through so many times when Doug was in charge and the cornershop mentality held sway.
I don't want to sound ungrateful or critical because the owners so far have been more or less perfect, and maybe they really are holding back serious money for when the time's right. I'm not all that bothered about the story that's just surfaced about a loan facility, partly because I don't understand it but mainly because there's about eleven billon reasons why they know what they're doing beter than I do. Yet I stil wonder what Messrs Eden and Sawiris' idea would be of a job well done, and whether it's the same as mine.
Perhaps this inbred cynicism is a result of having been let down so often; as Sir Graham once said, "Aston Villa always have problems taking the final step towards being a really big club." Or as the current England manager said of his time here, "Every time we tried to take the final step we ended up going backwards." I'd hope that our current owners know from their past experiences in business and in sport how to take the final step. I wish they'd hurry up and take it.
Comment on this article here.