The past few weeks in perspective.
Aston Villa's 21/22 Premier League performances have been relatively balanced, both offensively as well as defensively, and the team's current position at the table is considered justified. However, the squad seems to be lacking that necessary explosiveness, and this acts as a hindering factor for the club, as it seems to be having a hard time with similar tier opponents. The current players are giving all they have in every game, but if the Aston Villa board wants to aim higher, then the sporting director will need to sign players that can give something different to the team.
Johan Lange and Steven Gerrard have a tough few months ahead of them, as making the squad more athletic is far from easy. In real football, it is not possible to put things on auto-play just by clicking a couple of buttons as if it were a video game or slot game such as Age of Gods, and it is definitely not like playing FIFA, where one can change the level of the explosiveness of the team by getting players such as Pedri, Gavi and Mbappe. Once a competitive club has identified the elements it is missing; it needs to scout for players with very specific characteristics, a very strong mentality and with a very good medical background. Otherwise, the players may not be able to perform at the level the club expects, they may have a hard time bonding with their new teammates and they may get injured more often than normal. After all, it is the Premier League we are talking about and for players to be able to compete at such a high level, they need to be able to go above and beyond.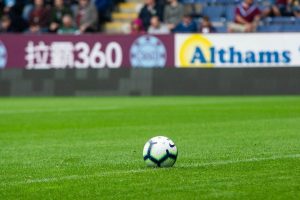 Villa's recent performance against West Ham was an eye-opener for the technical staff, as there were periods during which the Lions could not keep up with the Hammers. One would have expected the opposite, considering that West Ham's players had played a very energy-demanding match against Sevilla just hours before coming face to face with Aston Villa, but, at the pitch, it seemed like the roles were reversed.
Another problem for Steven Gerrard and for the medical staff is that many players are almost at the point of getting injured, as their physical condition is being tested week after week. Even top-level athletes such as Lucas Digne, seem to be having a hard time because of the consecutive club games and of the constantly increasing national team matches.
Apart from getting reinforcements, the club's sporting director will also need to look for ways in order to keep key players at Villa Park. If the rumours are true and if Matty Cash transfers to Atletico, then the Lions may need to find somebody that can contribute at a similar level to that of the 24 year old. The right-back defender has taken giant leaps forwards since he moved from Nottingham Forest to Aston Villa, becoming better after every game. Cash has done wonders on defence, but he is also making a difference offensively with his goals, his assists and his key passes.