Dave Woodhall looks back at the game that wasn't, and the excuses that were.
Postponements always cause arguments. It's disappointing that after the build-up we're not going to see the match after all and somebody has to bear the brunt. There's never been a postponement that wasn't too early, or too late, or unnecessary.
In hindsight, Saturday's game being called off was inevitable, and necessary not only because the team were suffering from Covid but also because it was reckless to have forty thousand people adding to the numbers using public transport on the weekend before Christmas and then spending two hours in close proximity, singing, shouting and maskless. The club have taken the brunt of the criticism but, while they could have done better in communicating with supporters, most of this farce isn't their fault.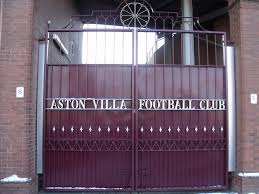 We first alerted the Premier League of problems at ten am on Saturday morning. It took them until twelve to get their meeting underway and another forty minutes to come to a decision. Why it took that long, your guess is as good as mine. Villa got the news out as soon as it was confirmed and the rest is history.
I'm not too well versed in the procedure of what goes on in such cases but I would guess that there's a strict timetable laid down. It might be that tests have to be done at a certain time so as not to interfere with the players' pre-match preparation. It's been said that the club could have told us that they'd requested a postponement. That's sound in theory but if such a request had been turned down and the game gone ahead, anyone who decide not to travel based on such information would be feeling a bit annoyed. All in all, it was another case of damned if they do, damned if they don't.
To make the situation worse there may have been more supporters travelling long distances than usual because of returning home early for Christmas. I know it sounds harsh and it's easy for me to say it when I wouldn't have far to get to the ground, but if you're going any sort of distance to an event these days you have to weigh up the possibility that it might be cancelled. All in all, I don't think there's much the club could have done to prevent what happened. What they could have done, and this is something they can learn from, is if possible to keep us more up to date as things are happening and to get the message out on all available channels. They're quick enough to send texts about ticket availability; they weren't quite so quick to let us know we couldn't use them on Saturday afternoon.
Then there's the Premier League, who certainly haven't learned anything from their hesitancy before last year's initial lockdown. It doesn't take any sort of being clever after the event to have realised a week ago that there was a serious problem. Everyone knew that cases were rising rapidly and that games were liable to be affected. If the league had taken the decision last Monday or even after the midweek fixtures had been completed, to scrap this weekend's games, a lot of effort and expense would have been saved and a lot of people wouldn't have made pointless and potentiallly hazardous journeys. They get it wrong, someone else gets the blame, supporters lose out. Business as usual. And I'm sure it's just a coincidence that all the games that went ahead this weekend were being televised. Who'd have guessed that, eh?
Comment on this story here.