Looking forward with extreme prejudice to Everton arriving at Villa Park.
Aston Villa v Everton. It's time to dust down that statistic about this being the most-played league fixture in English football. Sky bring it up regularly in an attempt to kid their audience that they care deeply about the rich heritage of the game, although you can tell that they'd really like to be saying it about Liverpool v Manchester United. But they can't, because it isn't, so there.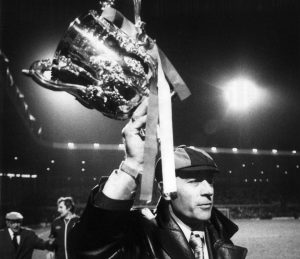 It's a strange but truism that most Villa supporters I know have got a lot of respect for Everton, whereas they seem to really dislike us for some reason. Maybe it's because of the 1977 League Cup final, in which case fair play for holding a grudge beyond all rational lengths. Or perhaps it's because we're the one club who really do know our 'istory, and it's better than theirs. The other amusing thing about this one is how their supporters believe themselves to be a cut above evrone else intellectually, morally and culturally. You'd expect them to be getting off the coaches and walking down from the Witton Arms in Raybans and Versace, quoting Sartre, when in reality they've got the same proportion of sad cases and little rats as everyone else.
As for the mundane matter of what's happening on the pitch, they've made a decent start to the season. Rafa Benitez has been forgiven for his previous employment record, and that state of affairs will last until his first defeat, which is scheduled for around 7.25 this Saturday. Demarai Gray is top of the national "Why didn't we sign him?" charts at the moment and by Christmas he'll be in the reserves. This summer they also, for some reason, signed Salomon Rondon, who tends to play on a different continent every season. They've got a rat in the squad but they don't use it very often and a couple of years ago David Unsworth was voted as an Everton Giant.
We've won as many as we've lost against them and there's been a few draws in that time. There might well be another one on Saturday. If they equalise in stoppage time chuck on Ashley Young and watch their faces.