Crystal Palace away. Ain't life grand?
There's an old American music joke: "How do you get to Carnegie Hall?" "Practice."
I didn't say it was very good.
You could also ask how to get to Selhurst Park. The answer to that one is start out yesterday, go to the ends of the earth and turn right. Talking about Palace away as something like the Long March is an ancient story but it's still true, and in a train strike it's even worse. Good luck and let us know how you get on.
When you get there it's still the same anonymous ground stuck in the same anonymous south London suburb it's always been. Whether good, bad or mostly indifferent, Palace are still the epitome of the sort of mediocre, making up the numbers club that sets out every season to avoid relegation and sees mid-table as their ultimate aim. Yes, I know that mid-table is better than we've managed for the past decade but we're Aston Villa. We're different, even if they were formed to try to be us, which is something else we remind them of twice a season.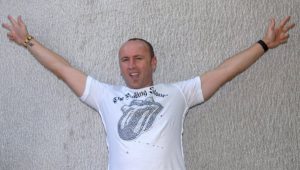 They've got a manager who was a great player, much as it grieves me to say it. They haven't got Christian Benteke to make us think he's bound to get the winner anymore, and what an incredibly wealthy waste of talent he's proved to be. They've got Jordan Ayew, who apparently played for us during something called the 2015-16 season, and look who that is on the bench if he's lucky – why it's none other than Sam Johnstone, whose career has gone into faster decline that his previous club. The certifiably insane Sasa Curcic and the only slightly less barmy John Burridge both played for them after us.
And they have an incredibly annoying bunch of supporters who bring something known 'atmosphere' into the match, Such a concept should be wiped out immediately. They're are also the only club in the country to have, as they call it, 'NFL-style cheerleaders'. You can imagine our response to that as well.
We won last Saturday, they didn't. We'll win this Saturday, they won't.