The signs are good for next season.
There is no denying that although there were some high points for Aston Villa last season following the arrival of new head coach Steven Gerrard, there remains plenty to be improved upon and it is a big summer for both Gerrard and the club itself.
We have made a good start during the off season with the permanent capture of Philippe Coutinho, and whilst his Manchester City debut has probably overshadowed the signing of Robin Olsen, the arrival of Diego Carlos and Boubacar Kamara has certainly got the tongues of fans wagging. Few in the fanbase will believe that our summer dealings are over yet as Gerrard's potential war chest will still include a very sizeable amount following the sale of Jack Grealish last summer, and with additional departures expected as the former England midfielder reshapes the squad to suit his style of play, that in itself will provide additional money to reinvest in fresh faces.
Given the lofty expectations aired this time last year by many at the club, including Chief Executive Officer Christian Purslow, a 14th placed finish in the Premier League table in the 2021/22 campaign cannot be viewed as anything other than being extremely disappointing (despite whatever valid excuses could be offered after the season we just had with a disrupted pre season build up). Improvement is the watchword for 2022/23 and simply put, Gerrard needs to be looking at a top ten finish in the coming season as an absolute minimum and fans are focused on that even if during the off season we get distracted by things like the official list of Canadian online casinos in 2022 .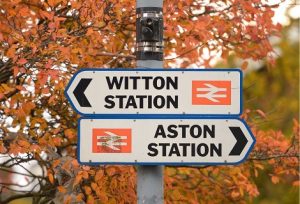 Given his wider standing in the world of football and his successes north of the border with Scottish giants Glasgow Rangers, many would in fact believe a top eight finish should be more on the cards – even if the elusive European spot (last season's ultimately stated aim) remains beyond us for at least the next 12 months.
The more conservative and patient in the fanbase will simply demand a record better than 13 wins, 6 draws and 19 losses. Ideally, overall positive point gaining results will better losses next season, and if wins in particular eclipse defeats, then we are more on track to seeing the club return to where we all want it to be.
French football expert Julien Laurens certainly feels that will be the case as he recently spoke on BBC Radio 5 Live's Football Daily podcast as he thinks our two proper newest signings will prove to be massive additions to Gerrard's options and chances of success.
"I think they are on the right path. Kamara I know well from Marseille and he is a fantastic player. I remember when Gerrard went to watch him play I put it on Twitter and people were like 'no way, there is no way he will go there'. He went there because he liked the project. He wanted to work with Gerrard and as a defensive midfielder himself he knew there was a lot to learn every day in training. Then they sign Diego Carlos, who is a Champions League centre-back. He makes crazy decisions at times but he will learn as well and I think he will fit really well in that team and in the Premier League too. They are on a good path, but the pressure will be high. That investment brings the pressure with it. I believe in him and think he is going to be an amazing manager."
Many fans will agree with the last sentence knowing how driven towards success Gerrard was during his playing career. Yes, there might be the odd slip or two that proves costly along the way, but as ever, the life of a Villan is a rollercoaster and there is no reason to doubt next season will be any different.