Looking at the big news so far.
Transfer season is upon us. Clubs like Manchester United, which suffered a loss so great that it required a change in management, are eager for new blood. Before the transfers fly, you can bet on French football with Lottoland. Seeing as one of France's favorite players is staying right where he is, that's probably a good move!
Amidst transfer fever, French player Kylian Mbappé has announced that he will stay with French club Paris-Saint Germain (PSG). But who is he, and who else wanted him before he made his decision? Was there an offer he shouldn't have refused?
Let's take a closer look at this stubborn star and why people are in an uproar about him staying where he is.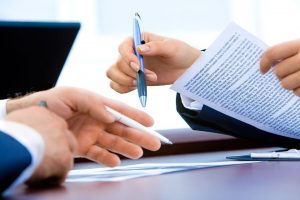 Source: Pixabay.com
Who is Kylian Mbappé?
Kylian Mbappé Lottin is considered one of the best football players in the entire world. At age 11, professional football clubs like Real Madrid and Liverpool wanted him in their youth divisions. He made his professional debut at 16 while playing for Monaco in 2015, and his international debut for France at age 18. At the FIFA World Cup in 2018, he became the youngest French player to score at a World Cup, as well as the second teenager (after Pelé) to score in a World Cup final.
Mbappé currently plays for Paris-Saint Germain (PSG), a Ligue 1 French team. His renewed contract will expire in 2025.
Who Else Wanted Him?
If you're the best football player ever, a lot of clubs will be begging for you to join them. Such was the case with Mbappé. According to ESPN, for example, Britain's Liverpool team had talked with Mbappé before he decided to stay on PSG.
But by far the biggest candidate was Real Madrid. Mbappé had been in potential deals with Real Madrid, the current reigning champions of Campeonato Nacional de Liga de Primera División ("La Liga" for short), the Spanish equivalent of the Premier League. The team had inspired him as a child. Even the best teams fighting for Mbappé knew that, if he went anywhere, it would be to Spain.
Why No Deal with Real Madrid?
It merits mentioning that, as per SportingNews, Mbappé was deliberately quiet about where he was going after the contract expired. This was likely leak prevention, but it doesn't change Mbappé hinting that he might go with Real Madrid shortly before the deal with PSG.
SportingNews also says that the offer from PSG was just better in terms of money—and perhaps other aspects. Although rumor has it that PSG offered to make Mbappé team captain, these rumors have been debunked repeatedly. He instead mentions a project of an undisclosed nature and states that he has not completed his time on PSG as a player in various quotes.
However, La Liga is furious. PSG was in debt when they made Mbappé's deal. Other teams that were after Mbappé were not. On some level, we understand LaLiga's rage; if they'd been led to believe that they would have the best football player in the world, only to have that snatched away from them at the last second, they would naturally try everything to get them back. Other people, including other players, praise Mbappé for sticking with PSG, stating that many other Ligue 1 players would have left.
So, we will leave the reason for Mbappé not transferring up to our readers, to a degree. Were Mbappé's hints at Real Madrid a red herring, or did PSG give him a better offer somewhere down the line, making him change his mind seemingly at the last minute? We can never know what happened behind the scenes, but there is reason to be suspicious.
Final Thoughts
We might never know the full details of why Mbappé decided to stay with PSG. His reasons seem to be deeply personal rather than anything related to money. Other clubs are not pleased, calling this lack of a deal damaging to the integrity of football, among other things. But ultimately, they can't reject the decision of one of the best. He's made his choice. We can expect him to stick with it.