John Russell's continuing tale of recovery and return.
All the pre-season talk was over whether having taken one small step from the third division to the second we could take one giant leap from second to first. General consensus was that it was perfectly achievable, especially after a successful trip to Holland
But the first offering at Villa Park was a curtain call for the triumphant youth team, with a game against the youth of the whole of Italy. A torrential downpour kept the fans away from what turned out to be a fractious encounter which was decided by a hotly disputed goal by Roy Stark after seventy minutes.
Then, anxious to test our mettle against the best, we invited Tottenham Hotspur for a friendly with a little more at stake than the usual pre-season fare. Alun Evans, an £80,000 signing from Liverpool, made his first appearance but was clearly not match fit and he was replaced at the interval. Jennings in the visitors goal was in action a trifle more than Cumbes but only a trifle and a midfield morass ended goalless leaving 23,538 disappointed fans.
The FA Charity Shield was not the season opener that it has become and league champions Derby County and FA Cup winners Leeds United declined to take part. This left the FA with a dilemma but Villa have always been charity-minded and given our support it was felt that as third division champions we could maintain the aims of the game. Manchester City, who had finished fourth behind Derby County, agreed to provide the opposition. City won a midfield battle and so the game with a 70th minute penalty by Francis Lee. Evans appeared as a second half sub as the team which finished the game bore little comparison to the team which started.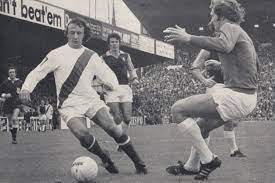 After games against two first division teams it seemed a backward decision to journey to Shrewsbury Town. If we were looking for a confidence-boosting win it was to prove a pointless exercise. Except that having been instructed to lose a bit of weight Evans came good. His goals in the 34th and 70th minutes were separated by a rather dubious penalty for Salop (57). There the game should have ended but a scrambled goal on 88 meant that honours ended even.
Meanwhile all the 'best' action was taking place in a board meeting at Villa Park where words were being exchanged. Attempts were being made to oust Doug Ellis, who in turn was keen to cast Harry Parkes aside and replace him with his own nominee, Alan Smith of Warwickshire County Cricket fame. President Matthews, whose financial expertise had actually saved the club, was attacked for daring to speak his mind. Shareholders were assured of value for money for their own investment a few days later at the Annual General Meeting. In the interim the press sought opinions from all manner of supporters except that I can now report, perhaps with a feeling of sour grapes, that nobody contacted me.
The surprising upshot was that Ellis retained his seat on the board but was voted out as chairman and replaced by Jim Hartley. Harry Parkes also lost his seat to Alan Smith. It was thought extremely unlikely that the views of the shareholders would stand the test of time.
The season proper began somewhat prosaically at Deepdale. The big question was whether all the boardroom machinations would find expression on the field. Seemingly not. The defence had lost none of its proficiency but in the days of five defenders, five forwards, attackwise there was a lack of penetration. It was no surprise when the winning goal after 84 minutes from a header, only the scorer, Anderson. 17,371, a few more than their average last season.
The League Cup came earlier in the season than fourth division newcomers Hereford United would have liked and they probably would not have chosen Aston Villa as their first round opponents. They had not yet warmed up to the new season in their higher surroundings and to say that they were outclassed is to be generous. Their giantkilling days were now over. As custodian they had ex-Villa inside forward cum goalkeeper Fred Potter, voted as their player of the year in the highlight season but he could do little in the face of such armoury and it is no disgrace that he was beaten four times. Rioch (24) Graydon (46) Vowden (71) and Evans (87). Johnston earned the plaudits of the travelling fans amongst the 32,314 with a 74th minute strike. Bookings were starting to become more frequent because tackling from behind merited four points on the new Richter scale of offences.
Relegated Huddersfield Town then opened the home season at B6 and having had a clearout they came with an untired eleven/twelve. Expectations were now high and 34,843 went along to see an expected cakewalk. Not quite but straightforward enough and Vowden had the fans clapping. Immediately after the resumption Rioch came close to scoring a goal for all seasons but his wonder strike hit the bar. Then he had the misfortune to fall and break his wrist, suggesting a long layoff. Graydon finally resolved the puzzle posed by the Terriers defence and after two matches played we went top of the league. Surprisingly the only team in the division with a 100% record..
All the excitement at Villa Park now surrounded a power struggle in the boardroom. The club still had only five directors so Ellis's desperate attempts to resume the chairmanship were thwarted 2-3 but the battle was not over by a long chalk.
On the field expectations were not high as Burnley were next. Despite our cup exploits we had not won a league match at Turf Moor in twenty attempts since 1937 (Drawn 3 Lost 17). This year was to prove no different although the size of the defeat was a rude awakening.
Their first home game had been watched by only 9,804 so 14,804 may have been down to the pulling power of the Villa and their army of fans. The absence of Rioch may have been a major factor in the defeat, not helped when Burnley took the lead after only three minutes. But when Lochhead headed on a centre by Graydon that landed at the feet of Hamilton (17) all was not lost. Then came a horrible four minutes (29 & 33) in which the game was effectively lost. A goal for Burnley in the 76th minute only added to our misery.
As the boardroom battle continue to rage there was a shock announcement ten minutes before the start against Carlisle United; Rioch was back. He wore a light plaster cast which passed the scrutiny of top class referee Clive Thomas. His unexpected return was balanced by the appearance at right back of 18 year old John Gidman making his debut. Carlisle threatened throughout but their resistance was finally ended with a picture goal by Rioch in the 74th minute just as the 29,047 were concerned that we might never score.
A pattern which continued when Pat Saward brought Brighton & Hove Albion back to town. Brighton had so far conceded ten goals so hopes were high amongst most of the 30,178 that they would see a big win. But these hopes were dashed, especially when after a mere twenty-two seconds of the second half we went a goal down. Then replacing McMahon with Evans, said to be the most expensive substitute in the division, was not seen as a popular move but Vic Crowe immediately was heralded a tactical genius when Evans passed to Lochhead, 1-1.
As we slipped down to sixth Nottingham Forest were above us when it came to the second round of the League Cup. Evans was in from the start for the first time and justified his selection by scoring what turned out to be the only and winning goal after 13 minutes. After which Forest rarely settled a dominant defence and 17,665 went home disappointed.
Ahead of the trip to Cardiff City Vic Crowe said that he did not want to see any directors on the Villa coach as he considered them a disruptive element. Only drawback to this statement was that Crowe himself was not on the coach because he was off elsewhere on a scouting mission. Rioch sent us on our way with another of his specialist fierce drives after 13 minutes and Lochhead doubled the lead after another 13. Whereupon the Villa supporters amongst the 15,729 anticipated a massacre which they might have seen had not Anderson missed a penalty but routine containment became the name of the game.
Next it was the turn of Swindon Town to turn up at Villa Park in royal blue shirts and therefore fearing the worst. All the more so when Rogers put them ahead just after 3.30. Enter our talisman, Evans, as a half-time replacement for an injured Anderson. 65 minutes, 1-1 and with Swindon now on the rocks we went for the jugular and within four minutes Lochhead, predictably with another header, put them to the sword from another well placed free kick by Rioch. 30,865
As shareholders were being inundated with letters from the warring parties the scene switches temporarily to the London offices of First National Finance and the ongoing boardroom saga. £5 Villa shares were said to be worth barely double that but for sheer entertainment value they were worth much more for the 7,000 people who actually owned them, mostly in penny numbers. The problem for the directors being one shareholder, one vote so holding 5,000 did not guarantee success. Perhaps holding a fifteen vote share did. There were widespread rumours of elicit share transfers taking place despite rules against such things. Meanwhile, nobody asked me.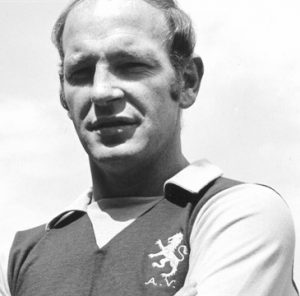 We were now above them in third and Nottingham Forest were sixth when we reprised the visit to Trentside just eighteen days after the first. The bookmakers who made us hot favourites to win the second division may have had second thoughts after this performance as we squandered numerous scoring opportunities. We were grateful to the Forest defender who got in the way of a pass intended for Lochhead and saved him the bother of netting. Then uncharacteristically the defence went walkabout and Forest stole a point (79) they should never have been allowed.
Attention now switched to Villa Park again for the next round in the boardroom contest. Ellis, Smith, Houghton and Kartz won, Hartley, MacKay and Greenhalgh lost.
Next, Sunderland who had fallen on hard times again. It is hard to ignore the fact that the boardroom machinations were having an effect on the field as here was another below-par performance despite the win. Evans (24) who opened our account was becoming a crowd favourite, unless it was sympathy. It took another 20 yard screamer from a free kick by Rioch to send the 29,985 home in good humour.
Millwall, denied promotion to the top flight in the final game of last season had taken their disappointment hard and were looking more likely to go the other way this time around and played like it. But Villa with Gidman and Turnbull in for Wright and Aitken and without wingers Graydon and Anderson made hard work of things. In the 70th minute Rioch was called upon to take his first penalty for nine seasons. Otherwise the game might have got the 0-0 it deserved. 31,524 were not confident when it came to the next game.
That is because the next game was in the League Cup third round against FA Cup holders Leeds United. Such is the lure of a cup tie compared to a league match that 46,815 came along to see it. When we conceded a soft goal to Jack Charlton after only five minutes the omens were not good, neither was the fare on offer as Leeds conceded 20 free kicks against our 12. But eventually one free kick from 25 yards was enough for Rioch to earn a replay at Elland Road.
Many now thought that Rioch was in line for international recognition but having been born in Aldershot to Scottish parents he was uncertain where his loyalties lay. This was partly decided for him when he was chosen by Tommy Doherty, who had originally brought him to Villa Park, for the Scottish World Cup squad. But Vic Crowe immediately squashed any international ambitions by withdrawing him as he would be needed by Villa the same day.
Like Millwall, Fulham were struggling when we arrived at Craven Cottage but for most of the match it was we who struggled. Not helped when we conceded an early goal from a free kick by Mullery (3). The Fulham goal by Mitchell (64) had an air of inevitability about it. Immediately afterwards Leonard made his initial Villa appearance, replacing an injured Lochhead and Fulham brought on Stan Horne, previously one of us.
Our next destination was Leeds United for the cup replay. They had just lost a long unbeaten home record against Liverpool but even so the odds were against us. Not so many as at B6, 28,894. All the excitement was contained in the first thirty minutes. That was how long it took Leeds to establish a two–zip lead. n og by Nicholls (31) when a shot struck the crossbar and landed at his feet and he could not get out of the way. Plus a Mick Jones shot (36). It was down to Cumbes to keep the score against down to manageable numbers in the second half.
After Liverpool had undone Leeds United as mentioned above, we now had the best unbeaten home sequence in the country. But not for much longer. Queens Park Rangers, fourth to our third, saw to that. Thanks to Leeds United gone were the days of five defenders, five forwards. QPR played 8-2. Eight defenders, two forwards and we were totally unable to match these tactics. Gerry Francis settled things (61) and after Leonard had substituted for Lochhead again it was always going to stay that way. 34.045 and the first time we had lost two games in a row for exactly twelve months.
Brian Tiler has decided his future lies at bottom of the table Carlisle United which may tell about us something about us, Tiler and Carlisle United
We desperately needed to stop the rot at Blackpool in what was officially their 75th anniversary game. They marked the occasion by a parade of old star players including their 1953 cup-winning side, sadly minus Stanley Matthews. There is a feeling that their current players were determined to put on a display to impress the 15,043 and all the oldsters in the stands. We were not helped by an early injury to Nicholl but in the 41st minute Alun Evans, playing at centre forward, put us ahead, shooting passed their custodian, John Burridge, destined to become our custodian a couple of seasons later. But our Tuesday evening out was ruined by Rafferty (58) and afterwards the illuminations did not seem as bright as they did earlier.
Portsmouth did not have any illuminations, more's the pity. At least they would have provided some relief from the tedium on view. Portsmouth desperate to avoid another home defeat and Villa without a win in three games produced a woeful game that was won by Vowden after half an hour of nothingness. The official attendance was 13,524 but there were far fewer at the end.
30,345 were not sufficiently put off when it came to the visit of Middlesbrough and at least most stayed to the end even though the result was not entirely to their liking. Vowden kept up his goalscoring form after 11 minutes but superiority bred complacency and after the visitors equalised (37) an even contest ended even.
Sunderland still had first division pretentions but the reality was more third division. Except after just 55 seconds when an attempted back pass by Rioch saw us go a goal behind. Rioch made up for his error after 20 minutes when Montgomery wrongly assumed his shot was going wide only for it to hit the post and limp in. In contrast to our two previous games there followed chances galore at both ends Sunderland being the first side to succeed (63) but we promptly responded through Little (67) 18,717, 5,000 more than usual.
Did anyone buy the Aston Villa selection box of chocolates produced by Cadburys, only £3? Replete with the players autographs the box alone must now be a valuable collectors item.
A couple of months ago a draw at home to Blackpool would have been seen as progress but instead, due perhaps to a strong wind, 31,653 fans were treated to the most sterile and boring game seen so far this decade or earlier. 0-0 it started and unsurprisingly 0-0 it finished. But ironically because Burnley lost Villa moved closer to the top.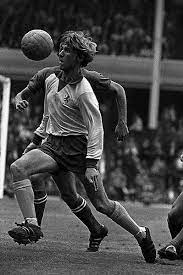 Ian Hamilton asked to be placed on the transfer list but his ability did not match his own expectations and he failed to attract any bidders.
It was an old boys reunion in reverse for Rioch and Nicholl when Luton Town came to town. The visitors had the best away record in the division (W5 1D 2L) and indeed it was better than their home record (W3 D3 L3) so we had been warned. Luton had only six shots compared to our 14 but more significantly two of theirs resulted in goals. 21 minutes following a blunder by Turnbull. No amount of cheering from the 29,144 could inspire our lacklustre attack to greater heights and it was no surprise, and game over, when the appropriately named Aston put us out of our misery with the Witton Lane clock barely showing twenty past four.
In a vain effort to revive our flagging fortunes the players then went off on a short break to Guernsey where, for the fun of it, we beat a local team 5-0. However, Vic Crowe stayed behind as he went about in search of new players.
The 1972 version of the Battle of Oxford took place on Saturday November 25th. The problem seemed to stem from the fact that the Villa Travellers club arrived early and unwittingly perhaps stationed themselves in the area of the terraces traditionally occupied by the home supporters who therefore resented their presence. Just as the teams were leaving the field after their pre-match kickabout all hell broke loose. Under attack from above the Villa fans sought refuge on the pitch and Doug Ellis took to the public address system to try to calm things down.
The kick-off was delayed for fifteen minutes and Villa may have wished the game had never started when Curran (28) and Bray (76) destroyed our battlements. 13,412 were there to witness the combat plus or minus the 17 who were taken to the Radcliffe Infirmary, some on stretchers. After only one win and only five goals from nine games something was clearly "rotten in the state of Denmark" or to be more precise, Villa Park as we descended into sixth place.
With promotion now looking like nothing more than a distant dream it is no surprise that only 21,213 turned up to watch Hull City. An alarming reduction in numbers. At least and at last we were treated to a victory. It began with a third minute penalty from Graydon. The hitherto much-maligned Vowden was cheered off when he was replaced by Hamilton. Unfortunately Chico did little to improve his chances of finding employment elsewhere except that he did score our second goal after 75 minutes when a shot from a subdued Rioch was deflected into his path.
Winter flu now struck parts of the nation and with plenty of advanced notice we were spared a trip to Bristol City.
Meanwhile our youth team had just eliminated Boldmere St Michaels but the previous cup-winning side was kept together under the guise of an under-19 rather than under-18 eleven and provided stern opposition for an England Youth trial side at B6. But the result went the way of the still anonymous national eleven, 1-3.
After a few days off Orient, minus the Leyton prefix were our next visitors. Before our smallest crowd of the season so far, 20,572 their initial resistance lasted all of three minutes. Goalwise the best defence in the top two divisions then had little difficulty in holding at bay anything Orient could offer but ditto Orient stifled our best efforts.
Ahead of a visit to Hillsborough Crowe went out and spent some of Doug's money, £90,000 to be precise in persuading right back John Robson to quit Derby County. It was not a particularly auspicious debut. Three goals in three minutes enlivened the proceedings for the 20,961. Two for Graydon (36 & 39) with a goal for Wednesday sandwiched in between (38). Hopes of reviving our promotion challenge were dashed by Joicey after 64 – offside surely.
Boxing Day meant Nottingham Forest and by tradition our biggest gathering of the season, 37,014.It also led to an almost traditional slow handclap and foot stamping at the start of the second half as by then we were already two goals in arrears. 38 and 42 from the only two worthwhile Forest attacks of the half. The ever-present Cumbes being unable to add to his reputation between the posts. But just for once we responded to the taunts and Lochhead lobbed in a goal which gave hope before Evans (75) equalised with a goal off his shoulder – they all count.
A Boxing Day car crash saw Keith Leonard in the Birmingham Accident Hospital with a broken leg and lucky to be alive.
Huddersfield Town next, apart from Orient the most poorly supported club in the division. It is not difficult to see why if this game an example of the best they can offer. Only 9,719 so no problem over who can stand where and not altogether a most attractive venue for those sporting claret and blue. Two points, surely. But no, and almost assuredly another utterly boring fixture to see out the year. The referee was already looking at his watch when with just ten seconds of the first half remaining came the knockout blow. However, in almost spring-like weather we got up from the canvass. Evans equalised after 65 minutes with the referee poised to blow for a penalty before choosing to play on.
There is everything to play for next week when league leaders Burnleyare due at B6 for a must-win game. Perhaps it was all down to the pre-match atmosphere. I have never been able to understand why they turn the sprinklers on these days at half time and always mutter to myself, "Bert Bonds would never have been so stupid." But then by mid-January he usually had to contend with acres of mud. All it seems to do is make it easier to slip over when tackled, thus earning a free kick or making the ball more difficult to control.
The game v Burnley was preceded by a traditional centre circle silence in memory of Bert and former chairman Chris Buckley, both of whom who had died a few hours earlier. We never recovered from the funereal atmosphere this created and were completely outplayed from start to finish by league leaders Burnley, who had so far only lost once. Our biggest crowd of the season, 38,637, was reduced to booing the team off at half-time and became increasingly restless as the game wore on culminating in shouts of "Crowe must go" as the inevitable was played out. I should report that Burnley scored after 7, 22 and 47 with more than a little help from our own defence. Many left before the end and when it came it was almost as if we had just been relegated. We never lose at home to Burnley and as the mist set in it was almost as if it shrouded our promotion hopes.
There was still the FA Cup to come but after this few would have given much for our chances at first division Everton. Was it even worth going? Well, not really although 2-3 indicates it might have been closer than the score suggests. But scorelines can be deceptive. It was Burnley all over again as the Toffeemen eased into the lead after a quarter of an hour. Undaunted, Villa at last began to show some spunk and Vowden equalised four minutes later in the only way we now seemed to know how – a header. Unfortunately the usually dependable Cumbes was not at home when Everton went ahead again (25) and worse was to follow when he failed to save a routine shot and we went in at half time 1-3 down. The travelling support then behaved in the manner of non-league supporters trying to inspire their team whilst being outplayed at more notable opponents. So successful were that that Evans reduced the arrears (78) and they vainly kept up a constant wall of noise until it was all too late. But now we know what it feels like to be part of such a big crowd, 43,222.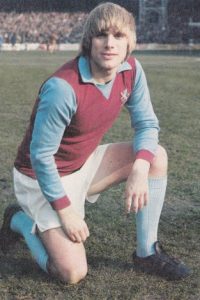 Despite eleven consecutive defeats Pat Saward was still in charge of bottom of the league Brighton and Hove Albion when we turned up at the Goldstone Ground. It was fortunate that we were playing so far south because, despite the rain, several games further north were postponed that afternoon – snow. Evans opened the scoring in the only way possible – a header (9) and we sat back to witness the expected rout. But panic almost set in when Brighton equalised via a deflected goal (49). Only their fourth goal in those twelve games. If this had been Villa Park the restlessness would have been palpable until that is Graydon established normality – a header, naturally (75) and Brown did what he had never done before and 12,212 were there to see it.
Ever keen to bring top class teams to Villa Park even if that keenness did not seem to actually extend to his own team, Uncle Doug, as he now liked to be thought of, guaranteed Bayern Munich £10,000 to spend a winter night in Birmingham. Had he been equipped with a crystal ball his choice of opponents could be considered to have shown remarkable prescient and would otherwise have attracted more than the 22,699 who actually turned up. But everyone knows that friendlies of this kind are never going to provide fiercely competitively games.
Especially as the German champions, with six current internationals in their ranks including Beckenbauer and Muller still had a European Cup semi final in mind. Three substitutes each at half-time converted a mundane game into a tepid one enlivened only by a goal from Robson (65) which promised an unexpected result in our favour. But Munich could not allow such a blot on their record and they pressed for the inevitable equaliser (86). The final whistle was the signal for a 'friendly' pitch invasion with youngsters keen to get within touching distance of such world-class stars. Everyone still went home happy, including Doug as he had at least made a small profit for his enterprise.
Although we were still third our promotion hopes seemed to becoming just that, hopes but perhaps we could help revive them against Cardiff City. 25,856 were of a similar opinion. Relegation-threatened Cardiff provided a reminder of what third division football had been like. When Graydon was pushed over on his way to the half-time oranges he got up to score the resultant penalty. Almost as tradition demands and expects Rioch doubled the score right on the hour and it was game over. A less lenient referee would have awarded us a couple more penalties but perhaps he feared a similar untoward outburst from the visitors as accompanied his first award and discretion got the better of him.
Two days later we got to see what first division football was like at B6 when Leeds United and Norwich City turned up to play out an FA Cup second replay.Surprisingly high,flying Leeds, who equally surprisingly went on to lose to Sunderland at Wembley, had twice failed to despatch Norwich, 1-1 and 1-1. But they made no mistake third time around, 5-0.
Why Swindon Town included photographs of two West Bromwich Albion players in their programme alongside the Villa team was not apparent except that Albion had just knocked them out of the FA Cup. In the event Villa took a leaf out of the Leeds United book and with a much improved performance we nearly knocked Swindon Town out of the second division as well. But the first goal had not come until after forty minutes of attacking endeavour. Evans, almost inevitably a header from another well placed centre by the ever-reliable Rioch. Graydon did the honours early in the second half when aided by a strong wind route one by Cumbes became the policy of choice. But a warning and a rude awakening came with a breakaway goal by Swindon (62). Swindon surrendered any hopes they may have enjoyed when in a rarity for those days they had a man sent off (65). It was left to a second by Graydon to put a true reflection on the game with a strike just as the early leavers from the 13,615 were leaving early. Theoretically at least we were still in the hunt.
Then Villa Park was once again the favourite neutral ground for an FA Cup fourth round second replay, and a surprising 19,151 turned up to watch Sheffield Wednesday 3 Crystal Palace 2 after extra time.
Preston North End were our next opponents at Villa Park; two points, surely. Especially when Aitken (19) is credited with another goal because reporters do not like to put deflections down against the miscreant. Perhaps because it was Preston we sat back and waited for the inevitable instead of going for the jugular with the inevitable consequence. Preston broke away and equalised (35). Buoyed by this success Preston came increasingly into the game in the second half It was not a noticeably rough game but the referee went around collecting names like a trainspotter at New Street. There was always a suspicion that some referees liked to take names just to be able to boast that they had got a star name into their collection. Perhaps without the 27,717 realising it we had virtually shot our bolt.
How else therefore is it possible to explain twentieth place Orient 4 Aston Villa 0? Perhaps the answer in part was an early injury to Ross in which he was carried off on a stretcher. In the days when there was only one substitute Lochhead was perhaps not an ideal replacement. But we were already a goal in arrears at the time. Now ever keen to move forward and possibly add to his new found goal scoring form Aitken was marked absent and Orient took advantage. The half-time team talk obviously benefitted Orient more than Villa and it took them less than a minute to add to our misery. As we went on the attack in search of a goal to give us hope we were inevitably vulnerable at the back and the Orient goal was not long in coming (52). The final blow came after 74 minutes but we then had to endure most of the 9,085 shouting "We want five". Fortunately they did not get their wish.
Villa has accepted an offer of £60,000 from Cardiff City for Willie Anderson. Perhaps he was desperate for European competition with the perpetual Welsh Cup winners.
The photograph of two miserable-looking child fans on the cover of the programme v Fulham could easily have been a prophetic reflection of what was to come. It certainly epitomised the current mood in B6. At least ten thousand may have stayed away, 24,007. Yet after barely one hundred seconds things looked good when Little netted. And more so when Rioch did likewise after fewer than one hundred seconds of the turnaround. But all too often we fell into the Fulham offside trap and paid heavily for our new tactic of five defenders spread across the field at the back. Fulham duly recognised this ploy the consequence of which was an horrendous thirteen minutes; 57, 61 and 69 aided in part by two uncharacteristic errors by Cumbes. All efforts to at least rescue a point were doomed to failure as Fulham tried to stake their claim to promotion.
Then we sent a reserve team to Paget Rangers to play a combined Rangers, Sutton Town and Boldmere St Michaels. A chance for youngsters to impress with a view to displacing the fading first teamers. 1-2 suggested little threat to the present incumbents
This was followed by an opportunity for more experience youngsters to push their claims for a place in the England senior team. England Under 23 v Czechoslavakia Under 23 was not seen as an attractive night out for the Villa cognoscenti and only 8,000 turned out to watch a predictably boring encounter which England won 1-0. As is usual on these occasions a local player is chosen in the hopes of attracting a few extra spectators through the turnstiles. Robson was the fall guy in white.
Railway men were having another of their frequent tantrums and those Villa supporters not travelling by road had some difficulty in getting to second place Queens Park Rangers. Those who struggled to get there may have wish they had not bothered to be amongst the 21,578 but if it is possible to say you were outplayed when only losing 0-1 then Villa were outplayed. With Jimmy Brown captain in the absence of Rioch we fell to seventh place, ten points adrift of the winners. Season over.
So much so that a gang of shareholders decided to take out their spleen against Vic Crowe and Ron Wylie and called for their dismissal. Directors perhaps but surely management is beyond shareholders' brief. That is the job of supporters – and the local press.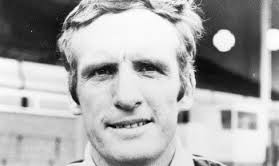 With optimism now a thing of the past attendances started to take a heavy hit and only 18,432 turned out to see Portsmouth. Albeit a crowd most second division clubs would welcome. At least they saw the expected win. Vowden (10) and McMahon (22) saw to that but the second half performance left a lot to be desired as the chance of a rout went begging.
Then an unusual cup match at Hereford United. Its purpose, to mark the opening of a new stand named after long-time director Len Weston. With a Challenge Cup named after him as an incentive it was more competitive than what might otherwise have been considered a friendly. Probably the first time we got involved in a penalty shootout when after 2-2 we won 4-3. The Hereford goalkeeper later had a notorious claim to fame – David Icke.
Now with nothing to play for we were faced with six away games out of the remaining nine. Starting with Middlesbrough. Teesside fans voted with their feet although 9,776 was not bad for them As an exercise in fixture fulfilment the game served its purpose. It proved to be an early example of 'possession football' with little in the way of excitement. What little there was came in the 47th minute when McMahon put us ahead. Less so when three defenders stepped aside allowing Boro to equalise with just four minutes remaining
A make-up game meant a Tuesday night trip to Bristol City where 15,634 saw us lie down and die An ageing Aitken was rested to allow McDonald a third appearance to find out if he was one for the future. Graydon was injured so unable to play in his home city so it was a rather depleted eleven which took the field. Only ten of the eleven were to leave the field at the end because with ten minutes remaining Evans had the indignity of being first in the showers when he was sent off for dissent by a hometown referee Something which in the days of yore would have meant that Evans would never play for us again. By then Bristol were easily home and dry through goals after 24, 63 and 67.
Reason enough why only 15,902, our lowest turnout for five years, turned up to see Oxford United. The visitors took a surprise lead after just eight minutes. Goals from 35 yards out always have an air of the spectacular about them and such was the quick response from McMahon (12). After which the Oxford tactics of what we have we hold left much to be desired and they received their just deserts when Vowden netted the winner just after ten past four.
Aston Villa are no longer the attractive visitors they once were, as evidence by the fact that only 8,072 turned out at Boothferry Park. And as proved by what they saw. A scrappy game almost completely devoid of incident. Best thing from a Villa point of view was a sixth minute opener from Hamilton – a rare header by his standards. Having Ross and Robson back in defence was to no avail when Hull equalised (61) but Little also back on duty helped us bring back the spoils.
For the second time in three weeks Bristol City again provided the opposition.Not much of one as it turns out. Cumbes had a trouble-free afternoon but we did not trouble their custodian unduly either. A dull game demands a picture goal and that came from Rioch after 71 only it was from brother Neil, not Bruce. 19,545.
Uncle Doug had devised an instalment plan and put in a bid to persuade a restless George Best to quit Manchester United and come to join us.
Easter Saturday and Luton Town 0 Aston Villa 0 in front of 10,921 tells you everything you need to know about this shot free encounter.
Two days later even fewer at Millwall, 9,768, but at least something to write about.Albeit a home town goal first after defensive confusion (15) but eight minutes later Graydon latched on to a loose ball and we held out for a draw. But only after Graydon (74) emulated Evans who had received a five-match suspension for his previous misdemeanour so guaranteeing his absence at the start of next season. It is always the retaliator who suffers the greater punishment.
The surprise is that anybody turned up in B6 on Easter Tuesday for the last rites, 20,710 Sheffield Wednesday took a third minute lead before, after 56, Lochhead scored his first goal since Boxing Day – a header, naturally. Then eight minutes later Hamilton drove home from 20 yards and we went on to send the fans home happy and with reason enough to renew their season tickets in the summer. The winning score would have been greater had the referee responded positively to a number of penalty appeals.
The season ended at Carlisle Untied with Villa determined to finish in third place, albeit a distant third. Curiously the attendance is recorded as 6,178, which is precisely the same number as had attended Carlisle's game v Millwall four days earlier on Easter Tuesday. Perhaps they had all been kept behind for punishment. Lochhead restored his reputation (20) before predictably our former player, Tiler was mobbed by his new team mates when he equalised (37) and we went in a goal behind (44). Hamilton ensured a point (76) and we finished third. No consolation that next season it will be three up, three down or that one of the teams just sent down this season is West Bromwich Albion.
The season continued with a visit to first division Coventry City for a testimonial for Eddie Machin. Unusual in that he had signed for Plymouth Argyle which may account for just 4,181. Rhe beneficiary duly scored after 28 only for Vowden to equalise on 61. A header, inevitably.
Meanwhile, our youths had not been idle. Having retained their cup in Dusseldorf they went touring in Zambia then they came up against Ipswich Town in the final of the Southern Junior Floodlight Cup final. A 0-1 defeat at Villa Park in the first leg hinted that all will not be well on a visit to Portland Road two nights later, especially as Ipswich Town had just taken over the mantle from us as being the new holders of the FA Youth Cup proper. But goals by Hunt (41) and Campbell (86) led to the trophy coming back along the A47.
Comment on this story here.