The start of the season didn't exactly go as planned.
Here we are again, just like we'd never been away. Packing out an away end, full of new season optimism with big money signings in the team and another on the bench. If Ashley Young starting wasn't enough, there was another dose of nostalgia with the news that Villa's star striker, in this case Ollie Watkins, misses the start of the season after injuring himself in a friendly. Some things really never do change.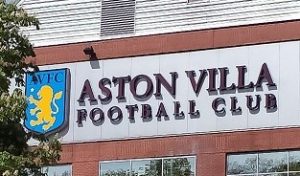 Leon Bailey and Bertrand Traore amongts the subs meant that we'd be short of neither options nor unpredictability, and just as importantly they were sitting alongside three Academy graduates. Starting Young might also have been a bit of footballing psychology in action, as there was no pressure on any of the new boys to be the direct replacement for players who might have left during the summer.
Perhaps there should have been a bit of pressure on a few of the players, because they were three-nil down before they realised they were in a proper match rather than a friendly. One of the goals might have been an unlucky defection but there was nothing wrong with the others. Villa were a collection of individuals whereas Watford were a team. Changes were made and only had any effect when the game was over. John McGinn pulled a goal back and Danny Ings marked a nondescript debut with a last-kick penalty but the final scoreline belies the fact that this was anything but a narrow defeat.
The one shining point was Leon Bailey's contributon; he looked sharp and always seemed to be wanting the ball. Apart from that, Buendina and Ings were out of sorts and Ashley Young simply isn't a winger anymore.
If you want to draw any positives from the game, we know now where the team's weaknesses lie. We need a more physical presence in midfield than John McGinn can supply and a better footballing presence than Marvelous Nakamba. Douglas Luiz can provide one of them (although two years into his Villa career I'm still not sure which of these roles he would be best at) but we still need more solidity in there.
And if you want to be hyper-positive, we were missing Watkins and Luiz, Buendia didn't seem match-fit and the upheavals of the past couple of weeks knocked a big hole on our pre-season training. We can write this one off as part of the learning curve; next Saturday against Newcastle has to prove that lessons have been learned.